Cinco Flying Saucer Kits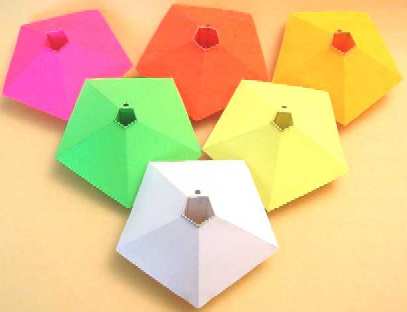 Super Cincos in 5 colors, Hot Pink, Fluorescent Red, Fluorescent Orange, Fluorescent Green,White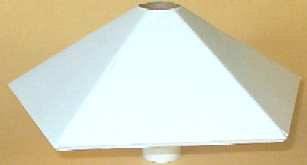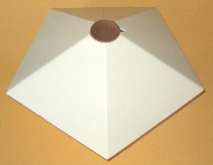 29mm Cinco
Where's the beef (high power kits)?!
29mm Cinco $25 each
for F through H motors, White only

Super Cinco - $6.00 each
Build it to fly with either 18mm or 24mm motors

29mm Cinco

Specifications: Diameter 9", Height 4.5, Weight 2.7 oz. Recommended motors: Any 29mm with an average thrust between 20 to 150 Ns and a peak thrust of less than 200 N. This kit can be built in a few hours using white glue and a sharp craft knife. This five-sided flying saucer's "low and slow" ascent makes it perfect for small field and windy days. The foolproof aerobrake recovery system ensures this rocket descents slowly and safely and lands close to the pad every time.


Super Cinco

Specifications: Diameter – 6 inches (15cm) - Height – 2.75 inches (7cm) - Weight – 0.5 oz (12gm) Recommended motors: 18mm version - A8-3, B4-2, B6-0, B6-2, C6-0, C6-3 and Aerotech RMS 18/20 reloads. 24mm Version - C11-0, C11-3, D11-P, D12-0, D12-3 and RMS 24/40 relaods

This rocket is constructed from high quality materials in painfully bright colors. The kit can be assembled in less than an hour using scissors, a craft knife, and white glue. You decide which size to build to take advantage of an extremely wide selection of readily available motors. It climbs fast. At apogee it flips over and glides down slowly and safely using aerobrake recovery. No complicated recovery system to fail. It's perfect for small fields and windy days, it always lands close to the pad. This kit is intended for the rocketeer looking for something out of the ordinary, that's easy to build and fly. With it's high visibility, dramatic liftoff and easy recovery, it's a real crowd pleaser. Custom colors are available upon request.
Download the 13mm Cinco for free!
The products on this website are copyright protected.
Copying, cloning and any other reproduction is strictly prohibited without permission from
Art Applewhite Rockets
Copyright © 2011