Quick Links - Organizations: AMA CAR NAR TRA TCC TARC Clubs: AARG#585 AR#661 B&C#740 CenTAR#370 CCMRC#832 DARS#308 HCR#671 HCR#798 HNS HOTROC#012 NHRC#365 NTAC#818 OR#724 POTROCs#092 RGVRC#604 RRRS#706 SAARC SARS#055 STRG#921 SWARM-ATX#991 TH2 TNT#058 THCT#089 TWT#121 WTSV#896 VERSA#843 WRS#773 Want to start a NAR section? Want to start a TRA prefecture?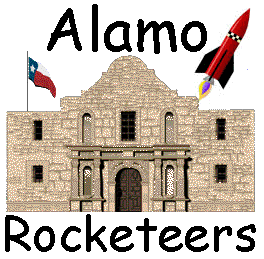 Alamo Rocketeers - NAR section #661 in San Antonio, Texas. We host Model Rocket Launches at the Kitty Hawk Flying Field in Garden Ridge, Texas. Our launches are family friendly and children are always welcome. Check the Launches page for details about our next launch. For more information contact Art Applewhite at (830)896-6331
Our official website is at http://www.artapplewhite.com/661
Our private Facebook discussion group is at https://www.facebook.com/groups/alamorocketeers/
Our public Facebook group is at https://www.facebook.com/AlamoRocketeers

AARG, Austin Area Rocketry Group, NAR Section 585 , (Tripoli Central Texas #54), Prefect: David Ivey
They host high power rocket launches on the 1st Saturday of each month. They also host TRA research launches.
Facebook page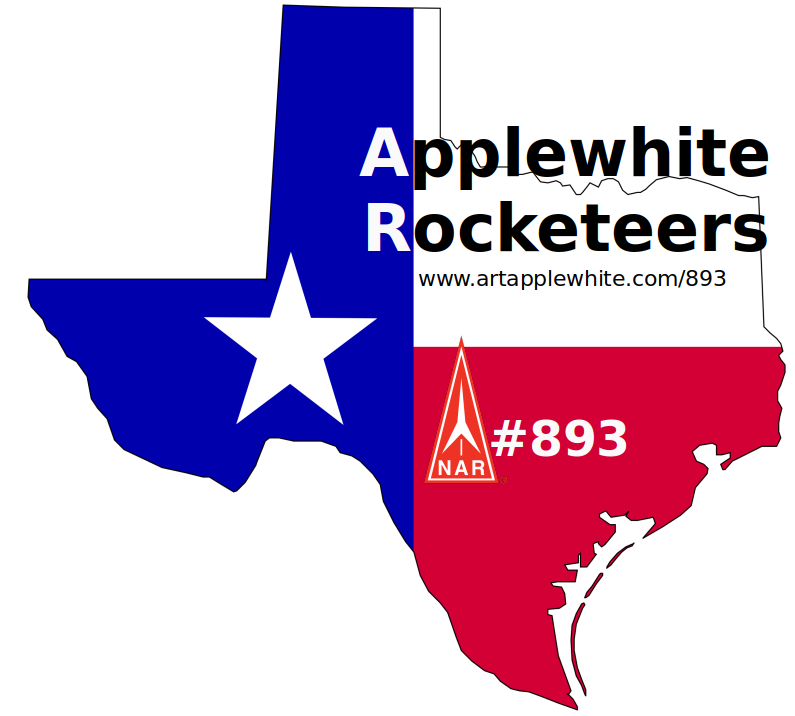 Applewhite Rocketeers, NAR#893, We host small model rocket launches and other rocket related activities. Membership is limited to the extended Applewhite family and their friends. See us on Facebook

Since 1972, The Dallas Area Rocket Society (DARS) , NAR #308, has flown rockets all around the Dallas-Fort Worth area. Flying rockets is our primary activity, but our presence reaches out to the community. They hosted NARCON 2001, NSL 2004 & NARAM44 and have scheduled launches throughout the year.


Hill Country Rocketeers, NAR Section #671
Senior Advisor - Art Applewhite, (830)896-6331, [email protected]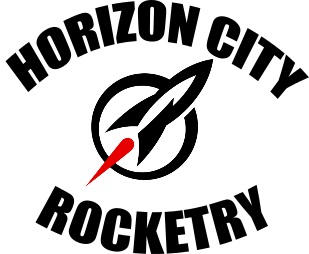 Horizon City Rocketry(HCR), NAR Section #798 located in El Paso, Texas
Hosting Sport and High Power launch at our launch site at Latitude: 31.73173 Longitude: -106.134496
Contact: Michael Lynch, 9375 Viscount Blvd Apt 903, El Paso, Texas 79925 (915)305-2446, [email protected]
Hot Nozzle Society (HNS - formerly Hot Nozzle Summer) is a movement within the high-power amateur rocketry community that seeks to break down the barriers that exist within the hobby, in order to make rocketry more accessible to new people, regardless of their rocketry or engineering skill level. HNS celebrates all aspects of amateur rocketry, whether it's getting an official high-power certification through NAR or Tripoli, or just shooting model rockets in the backyard with your kids this summer. HNS was born in a digital supernova on Twitter - beginning as a joke, but quickly spreading like wildfire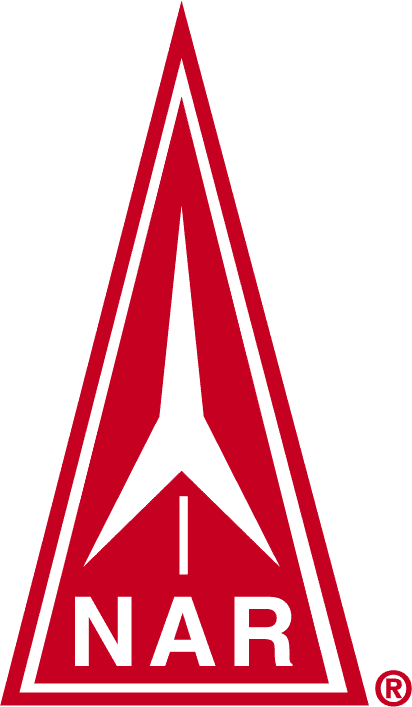 National Association of Rocketry (NAR) - The NAR is all about having fun and learning more with and about sport rockets. We are the oldest and largest sport rocketry organization in the world. Since 1957, over 100,000 serious sport rocket modelers have joined the NAR to take advantage of the fun and excitement of organized rocketry.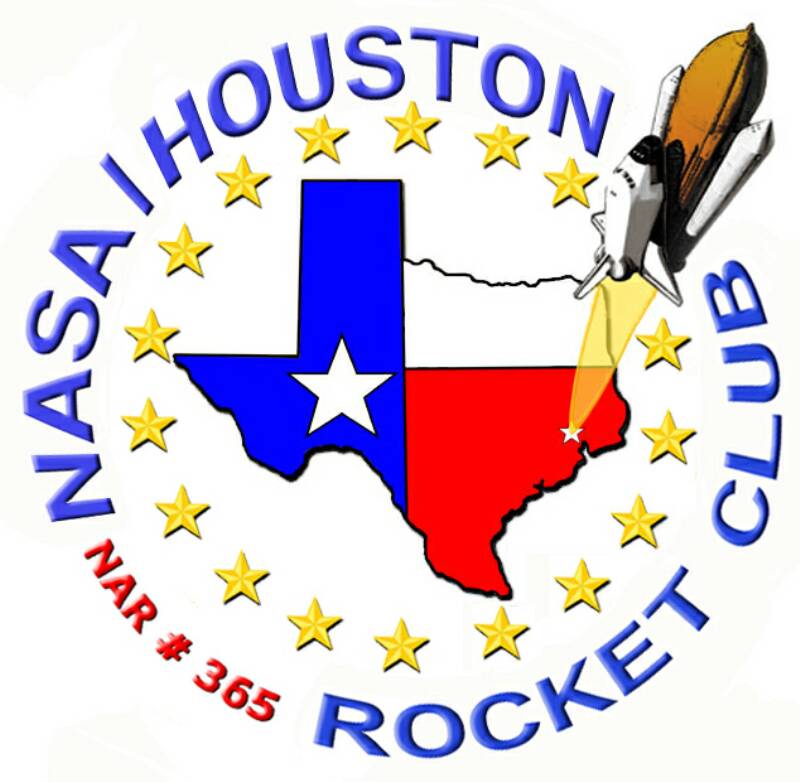 NHRC, NASA/Houston Rocket Club, NAR 365, launches are held on the beautiful Johnson Space Center grounds. Please be aware that this area is SECURITY-RESTRICTED (similar to a military base). If you are new to NHRC launches and JSC, you must have your name added to the NHRC Security Access list prior to arriving. Contact Warren Benson at [email protected] or (281)773-9501
Facebook page Web page Groups.io page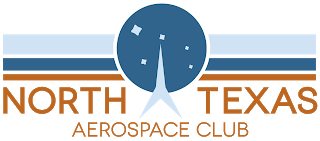 North Texas Aerospace Club NTAC, NAR #818 North Texas Aerospace Club is a registered section of the National Association of Rocketry. We are a group of people young and old that enjoy rocketry. We like to build them and we like to fly them. Our sectional also sponsors local launches that are open to the public as well as competition teams.
Purpose: Fostering and sharing the knowledge, techniques and fun of rocketry. We accomplish this by using STEAM, relationship and community building and fellowship.
Doug Underwood - Senior Advisor

A NAR Section/Model Rocketry club in Katy (west of Houston), for the old and young rocketeers alike.
Senior Advisor: David Montgomery (281)550-7187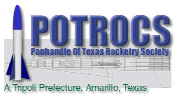 Panhandle of Texas Rocketry Society, (Tripoli Amarillo # 92), Prefect: Bill Balash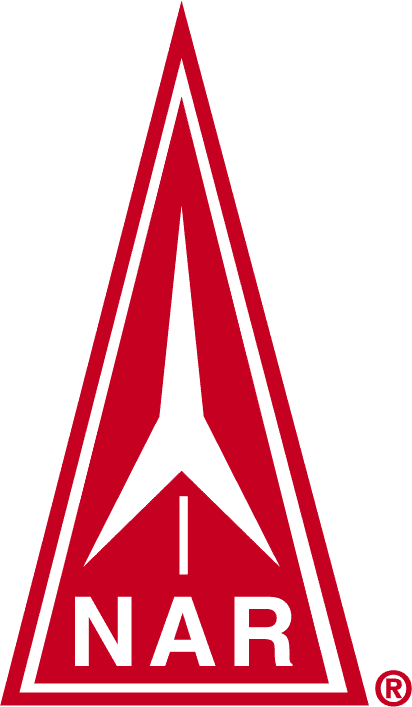 Red River Rocket Society (RRRS) NAR #706 in the Dallas/Fort Worth area. Senior Advisor: Don Magness (214)886 2396

Rio Grande Valley Rocket Club - NAR #604 - Tripoli South Texas #148
Contact Randy Ashley at [email protected]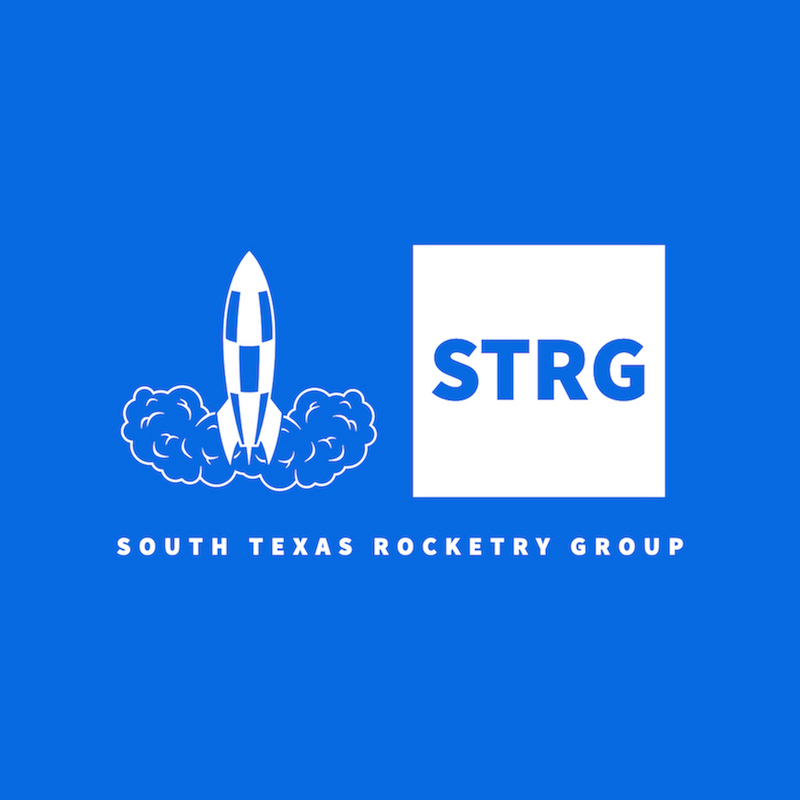 South Texas Rocketry Group (STRG) NAR#921 – To rekindle interest in rocketry and support community organizations by hosting family-friendly model rockets and HPR launches in the South Texas area. We provide safety and rocketry expertise to; the Surrounding Community, Schools, Scouts, Civil Air Patrol (CAP), Team America Rocket Challenge (TARC) teams, Junior Reserve Officer Training Corps (JROTC), and University Rocketry Projects. Our launches are free, and there are no membership requirements. We welcome families and new flyers of all ages.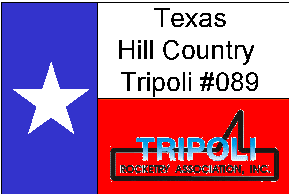 Texas Hill Country Tripoli #089 - Prefect: Art Applewhite (830)896-633

We welcome anyone interested in amateur rocketry. For information about rocket launches around the State of Texas check the Texas Rocket Launch Calendar
South West Austin Rocket Modelers (SWARM-ATX), NAR#911 Mostly LPR launches, scheduled on Saturdays or Sundays that do not conflict with AARG or Tripoli Houston, which generally means not on the first or second Saturdays of each month. High winds are always a concern, so please check the website for updated information. If you are an organization such as the Boy Scouts of America or a homeschooling group/pod and wish to attend or schedule a launch, please contact us.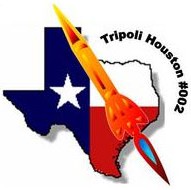 Tripoli Houston, Tripoli #002 - Tripoli Research launches on the 2nd Saturday of each month at the Hearne Municipal Airport and the 4th Saturday at their South Site.
Facebook page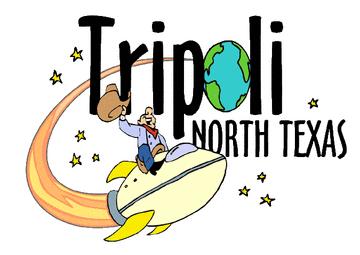 Tripoli North Texas #058, Prefect:Steve Taylor - Tripoli North Texas (TNT) is the Tripoli prefecture supporting the DFW area. TNT is a group of individuals dedicated to the advancement of high power rocketry and research rocket motor development following the safety code of the national organization Tripoli Rocketry Association. Message group here: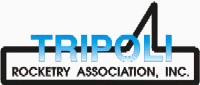 Tripoli Rocketry Association, Inc. (TRA)
West Texas Space Vaqueres, NAR#896 - West Texas Space Vaqueres is jointly sponsored by the Tom Green County Library (TGCL) and Angelo State University. The section provide rocket construction nights at the STEAM Central maker space at TGCL and public rocketry launches at the ASU Ranch north of San Angelo.
Launches -
Launches are held at the Angelo State University MIR Center (the Ranch) north of San Angelo. Exact launch site varies.
Meetings -

Build sessions and educational programs are held at the STEAM Central maker space of the Tom Green County Library.