29mm Priority Stealth Rocket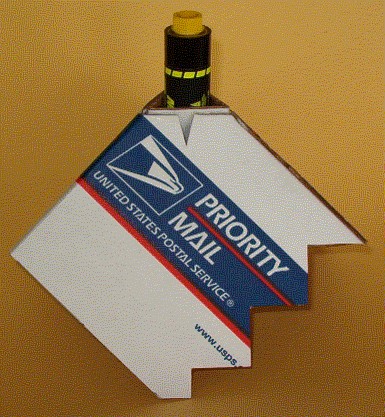 Completed rocket with an Aerotech G40-4W motor
Pattern Guide (20 KB PDF file)
Page 2 fo the instructions
Launch Preparation instructions
Video of Priority Stealth on an AT F23
Elmers Glue-All is the only glue I recommend for this rocket. Yellow glue will not work as well because it shrinks too much and is visible when it dries.
The rocket as shown is made from a 6" x 6" x 5" Priority Mail box which I happen to have laying around. You may subsititute any other similar corrigated cardboard box that is at least as big. This is a version of my
Stealth
design that uses corrigated cardboard instead of foam-backed posterboard for the main components. It uses a very reliable autorotation (helicopter) recovery technique for recovery. It flies straight. low and lands close to the pad. It rotates on both ascent and descent. It's maiden flight was at NSL 2006 where it wowwed the crowd. It flys great on on Ellis Mountain G35 and Roadrunner G80-4 single use motors.
Instructions
Download and print the
Pattern Guides (20KB PDF).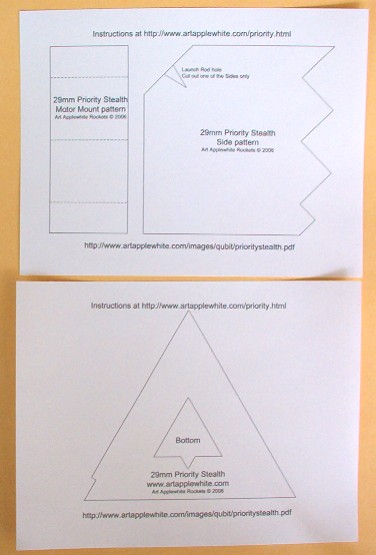 Lay the box down flat and cut just to the right of the overlapped seam.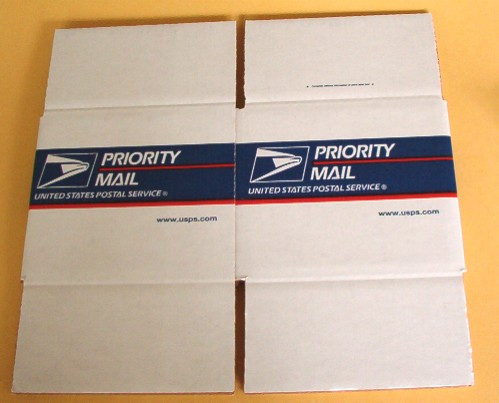 Cut the box in half using a metal ruler and a sharp craft knife.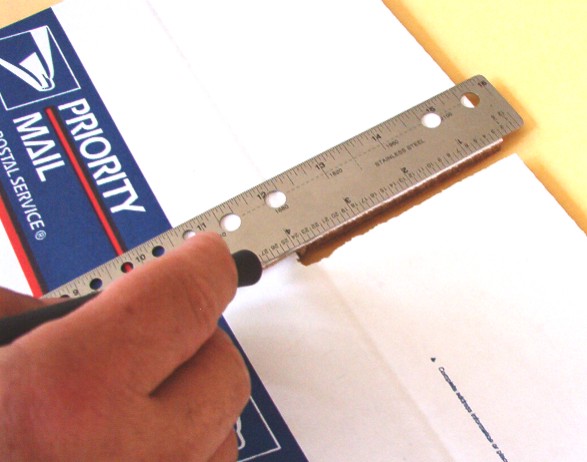 Set the right half of the box aside for later. Open the left half of the box and lay it flat.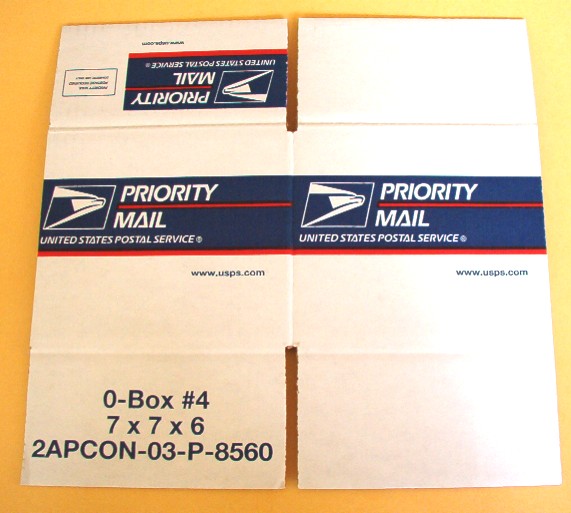 Cut the two bottom flaps off at the fold and set them aside for later. Cut the top, right hand flap off 1/2" above the fold.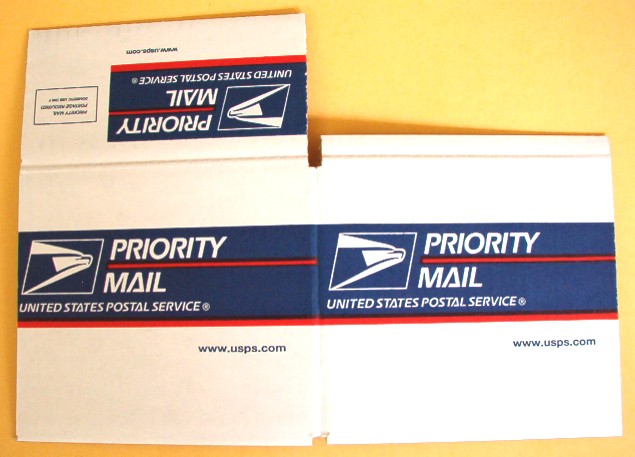 Tape one of the cut off flaps to the upper left hand flap. 1 inch wide clear packing tape works best for this and is nearly invisible. Make sure the edges of the flaps line up and the tape is centered, run the tape the full width of the flap and make sure the seam is flat.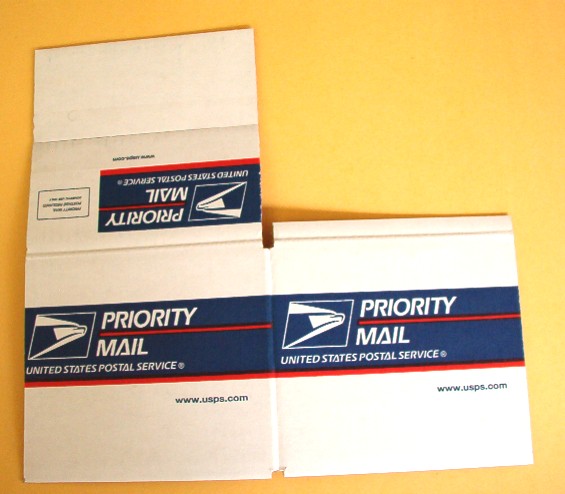 Cut out Side pattern. Line it up carefully on the folds of the lower right side panel and mark around the edge with a ball point pen.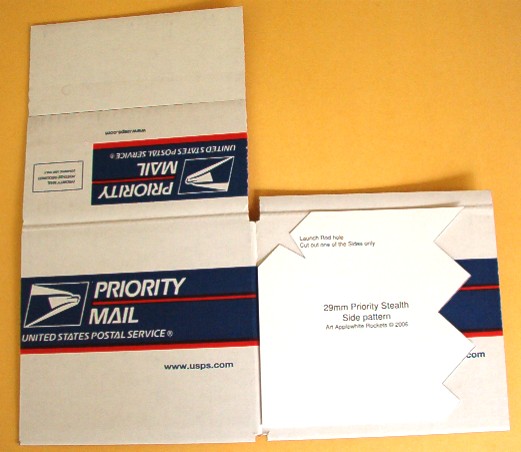 Mark the Launch Rod Hole only on the lower right side panel. Repeat marking the other side panels. Be sure to rotate the pattern 90 degree clockwise for the next panel. Go in the order of lower right, lower left, upper left. Make allowance for the slight narrowness (about 1/8 inch) of the upper left side panel. Extend the lines from the lower right side panel onto the 1/2 inch flap.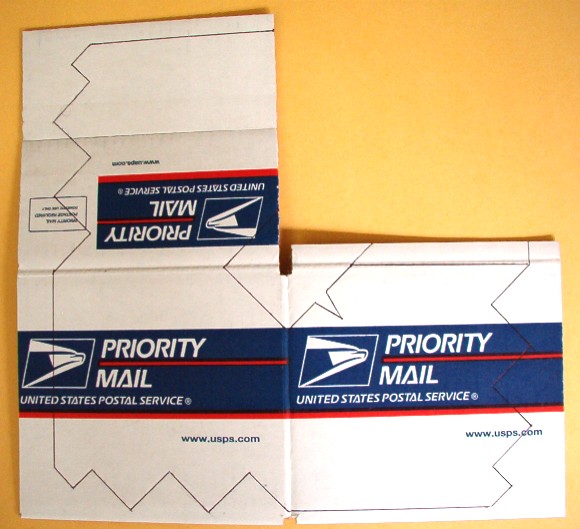 Cut on along the outside lines with a ruler and a sharp craft knife.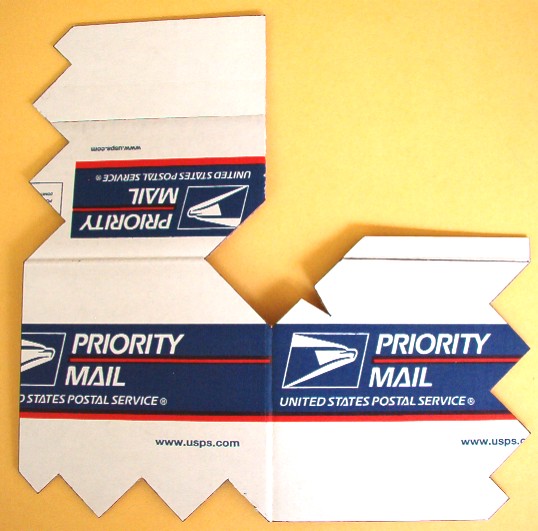 Run a fillet of glue on the inside of the tape seam on the upper left panel.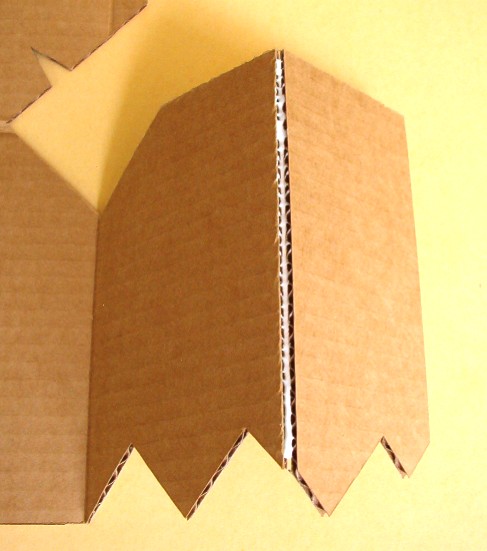 Lay the panel flat and let the glue dry. Do
not
tape the inside of the seam.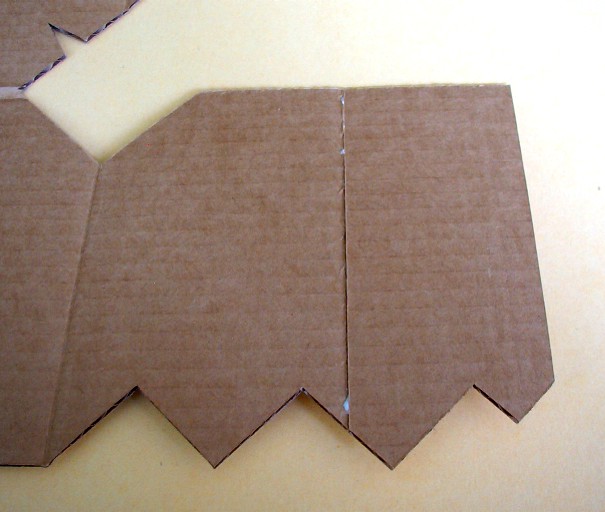 Spread glue thinly and evenly on the 1/2 inch flap and form the panels into a partial box shape.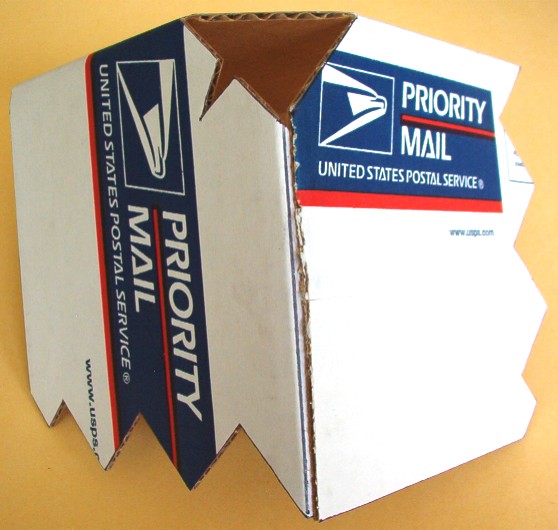 Make sure the 1/2 inch flap is flat against the inside. Let the glue dry throughly.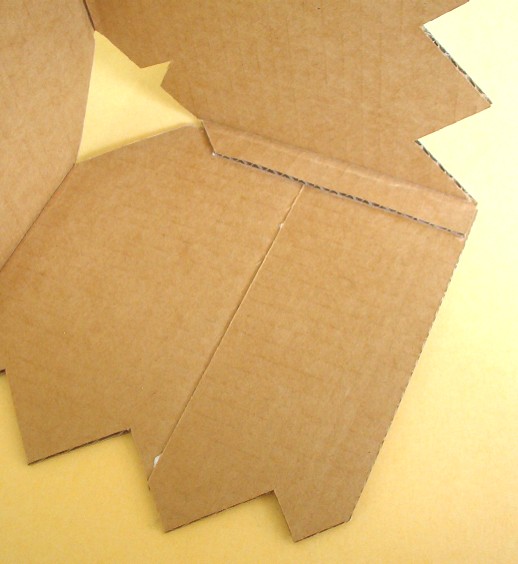 This completes construction of the Top.
Go to Page 2 of the instructions
visitors.